In an effort to show the ways that our skilled account managers can handle even the most complicated transportation projects, we asked our staff to share some of the situations they were proudest of solving.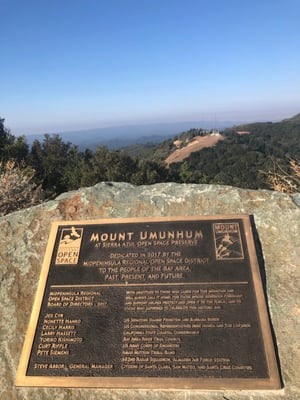 Our first example involves Midpeninsula Regional Open Space District, an organization that helps plants, animals, and people thrive throughout the greater Santa Cruz Mountains region by preserving a connected greenbelt of more than 65,000 acres of public open space. They came to us because they needed help arranging transportation for their preserve at the top of Mount Umunhum. The passengers in our vehicles would be the 180 people who helped in the planning and execution of new trails and hikes, and who were going to be the first to experience them.
Our Account Manager on the project, Michelle, listed the challenges involved. This trip involved establishing multiple pick-up locations for passengers as well as 2 locations to drop off and pick up passengers up on Mount Umunhum depending on how much of the hike a passenger wanted to take. Additionally, because the road was so narrow, windy, and steep, we had to advise on which vehicles would be the safest to use on that road while still transporting the most number of passengers at once. Finally, there was no cell phone or radio reception to communicate on the day of the event, nor were there addresses to plug into GPS to help drivers navigate up and down the mountain.
Despite those challenges, our team was up for the task! We hosted client meetings that included dispatch, coordinators, and everyone from Midpeninsula Regional Open Space District to discuss this event. Site visits were also very helpful, giving us a chance to do dry runs with chauffeurs, onsite coordinators, and dispatch managers, as well as test out different radios or Nextels that we'd purchased in an effort to allow communication between staff.
After many dry runs, we ended up using the smaller vehicles that could transport 27 passengers or less. We also found value in adding onsite staff to be stationed strategically up the mountain, serving as human arrows to help direct chauffeurs along the way to the drop and pick-up points since none of the communication technology was working. Lastly, we had a transportation manager onsite who was floating from location to location, ensuring that transportation was running smoothly.
Our client benefitted from the diversity of our fleet and our ability to gather a group of vehicles that would fit their specific needs. They always had access to our account management staff, even after 5 PM or on weekends, giving them an exceptional customer service experience. Lastly, because we are a one-stop-shop, we were able to handle hiring of the additional staff needed for vehicle coordination, as well as participate in the testing of transportation-related admin tasks like testing technology options.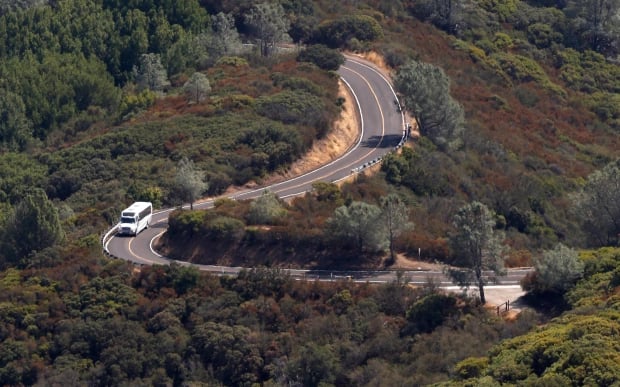 For us as a company, we were proud of our ability to think outside of our "normal" operations in order to plan for an event in such a remote space. We learned valuable lessons from solving problems that we hadn't ever faced before. These solutions, like for example, always choosing to go with smaller vehicles when facing a narrower road, can now be applied to future transportation projects that we may be hired for. We were able to provide solutions to anticipated problems as well as learn from our mistakes, like making sure to have all chauffeurs who will be involved in the day-of-event also be involved in at least one dry run. We also were reminded to always have extra of everything at our disposal: practiced chauffeurs, vehicles, and whatever else could be helpful in a pinch.
We at Mosaic Global Transportation love a challenge and are excited to be able to take our years of expertise in the world of ground transportation and apply it to new situations. We hope that you'll think of us when you have a transportation need, big or small.