We are the proud result of hundreds of years of African-American innovators, entrepreneurs, and history-makers who have paved the way for a company like ours to exist.
Some of the things that help make our company run smoothly on a daily basis exist thanks to the genius minds of Black people like Garrett Morgan, who invented the three-signal traffic light that keeps us safe, or Gladys West, whose calculations at Seasat, an experimental oceanic satellite surveillance system, paved the way for modern-day GPS technology, which helps us get to where we need to go in the most efficient way. We look back at savvy Black business owners like Madam C. J. Walker, who was the first Black woman to become a self-made millionaire from her hair-care business, or Robert Sengstacke Abbott, one of the first self-made Black millionaires in the United States who founded the weekly Chicago Defender in 1905 and made his fortune by spread the word about the opportunities that could be found in the North and encouraging others to move there to create a better life for themselves.
Because of our appreciation for the past, we understand the role that we have in furthering the mission of equity and diversity in business. For that reason, Maurice Brewster, our Founder and CEO, established the Minority Limousine Operators of America, a non-profit organization comprised of minority-owned limousine operators, affiliate and vendor members. Its mission is to support the success of its members by providing a forum for member companies to exchange ideas of value to minority-owned businesses, expertise in customer service, employee hiring and other industry-related matters. In 2021, we were even featured by the San Francisco Business Times as one of the "Top Bay Area companies for supply chain inclusion and equity." We want to help other businesses get onto that list alongside us.
Maurice has been vocal about the impact that being a certified minority-owned business has had on the trajectory of Mosaic Global Transportation. In a piece called "A Path To Success For Diverse Business Owners" by Greenlining, they wrote, "A key moment for Mosaic Global Transportation came in 2008, when the company was certified by the Northern California Minority Supplier Development Council. That began what Brewster calls 'a phenomenal run of major Fortune 100 companies [that] have chosen us as their transportation provider.'" Our certification has opened up so many doors, allowing us to become a supplier for companies like Johnson & Johnson, Merck & Company, Google, and Meta.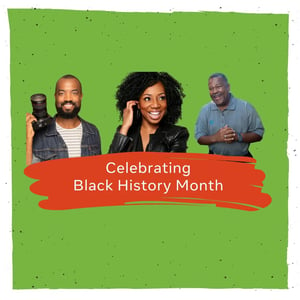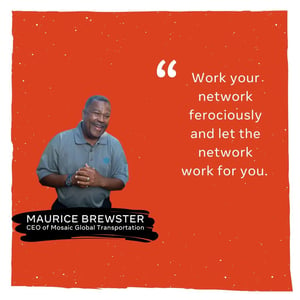 In a feature that Meta's Supplier Diversity Instagram account published in honor of Black History Month, Maurice got to share his advice for diverse-owned businesses trying to navigate the industry. He advised for minority business professionals to, "Work your network ferociously and let the network work for you," calling attention to the need to put in hard work in order to reap the benefits of programs that are designed to connect you with people who are intentionally trying to work with a diverse array of people.
This Black History Month - and every month - we are proud to help further the mission of diversity and are encouraged by the ways that new doors are opening up for businesses that look like ours every day.