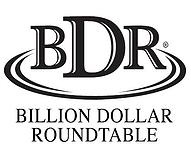 Mosaic Global Transportation is proud to announce that we have been chosen as an official transportation provider for Billion Dollar Roundtable, an organization that was formed to "recognize and celebrate corporations that achieved spending of at least $1 billion with minority and woman-owned suppliers".
The list of companies that fit this description include recognizable names such as AT&T Inc., Bank of America Corp., Chrysler Group LLC, Dell Inc., Ford Motor Co., Johnson & Johnson, Microsoft Corp., Verizon Communications Inc. and many, many others.
We will be handing transportation services for executives, CEOs and founding members for the seven events that BDR puts on each year. Not only does this provide us with more business, but also with a great amount of exposure to companies that are already desiring to invest their hard earned money in minority owned businesses.
Diversity in business and supplier diversity are issues that are very close to our hearts. As a minority owned business, we are grateful to companies that choose to intentionally invest in businesses like ours.
We are honored to have been chosen and do not take this opportunity lightly. We are looking forward the development in our partnership with Billion Dollar Roundtable and the partnerships that will begin and flourish through this open door.